Construction
The construction industry is the largest buyer of timber products. The sector therefore influences the type of timber in demand and helps to increase the amount of sustainably-sourced material used. Rating systems, such as the USA's Leadership in Energy and Environmental Design (LEED) and the Building Research Establishment Environmental Assessment Method (BREEAM), provide credits – and thus, market incentives – for FSC-certified products. Selling responsibly is a focus area of construction firms' environmental policies and FSC's license holders acknowledge how important it is for their customers to know that products are sourced without causing harm to the environment. Concerns over the environment and resulting regulations are also projected to boost the market for low-energy and sustainable buildings to more than USD280 billion by 2020. (Source: Greenbuilding.info.eu) > read more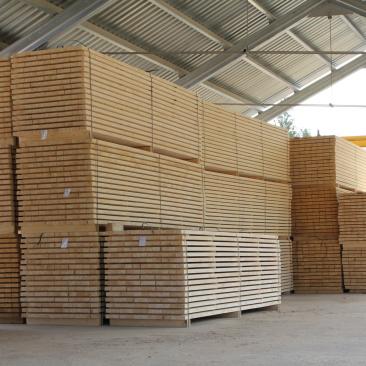 Furniture
Consumers are increasingly interested in not only quality and design, but knowing that their furniture has been responsibly produced and comes from well-managed forests. According to a 2015 Furniture Today survey, 70 per cent of consumers are willing and prepared to spend more for eco-friendly materials, and the majority of surveyed consumers are even willing to pay an additional 20 per cent to ensure such materials get used. Furniture companies who want to show leadership in their sector and enhance competitive advantage engage with sustainable forest management. It shows that furniture companies are committed to a cause separating them from the rest of the marketplace. Shared purpose can further increase engagement with the consumer. (Source: FSC/GlobeScan Global Consumer Research 2017) > read more
Collaborate
Is your business interested in the benefits FSC can provide?
When it comes to forest-based products, FSC certification is the sustainable choice you can trust to deliver better outcomes for forests, people and markets – today and for future generations.
FSC certification can help companies meet legislative requirements while improving market access, increasing revenue and showcasing your sustainability policies.
FSC is the certification of choice for thousands of businesses worldwide. Why should you join us?
    FSC is endorsed by big brands in businesses and by NGOs;
    FSC is the global gold standard in forest certification; and
    We provide an inclusive platform to engage stakeholders.